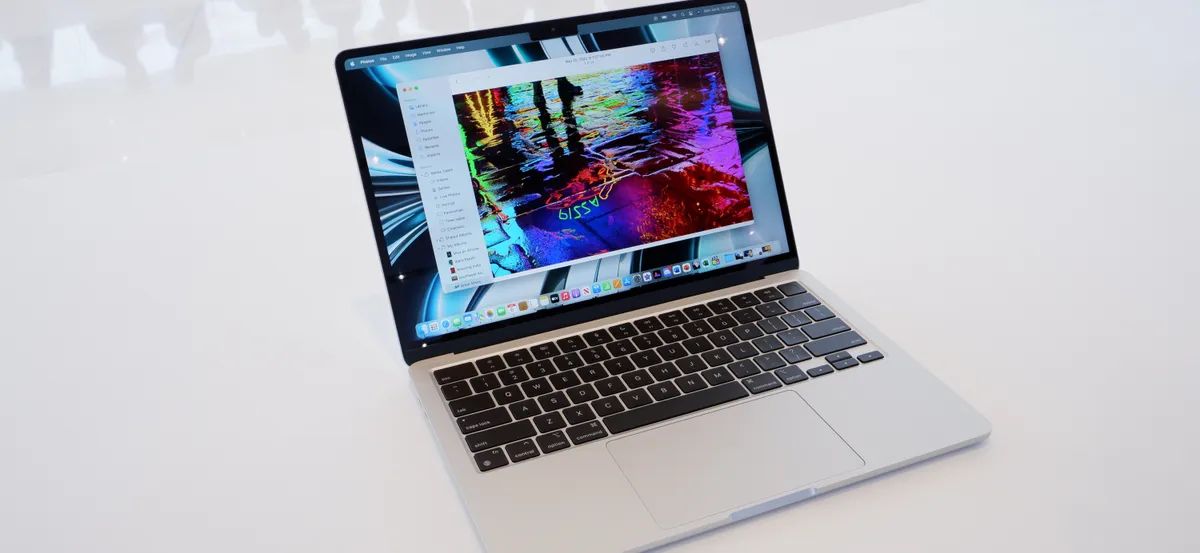 The new MacBook Air M2 (2022) looks so good that you're going to wonder if you should pay for a MacBook Pro. Compared to the previous MacBook Air M1, you get a more powerful M2 chip, bigger and brighter 13.6-inch display and improved 1080p webcam in an extremely portable design that's 20% smaller than the previous model.
The catch? The new MacBook Air starts at $1,199 / AU$1,899, which is $200 / AU$400 more than the MacBook Air M1 and just $100 / AU$100 less than the new 13-inch MacBook Pro 2022 with the same M2 chip.
I just went hands-on with the new MacBook Air 2022, and I came away impressed with its display, sound and sleek redesign (especially the new Midnight blue color). But the price is steep for a MacBook Air given that people are used to paying $999 / AU$1,499 for a laptop in this class.
The MacBook Air 2022 definitely has a shot of making our best laptop list. Here's the pros and cons so far after our initial hands-on time with Apple's latest notebook.
MacBook Air M2 (2022), the next chapter in MacBook Air